Woman
Man
Couple
Top Emo Hookup Forum Sites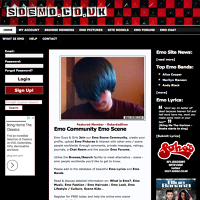 SoEmo.co.uk
SoEmo.co.uk is as good a site as any to start off our list of top emo hookup forums. It's your standard open discussion forum where their nearly 50,000 members come together and talk about all aspects of emo and goth lifestyle. Among dedicated sub-forums to talk about fashion, music, and art, they have a dedicated love & relationship category. Which might be the perfect place to find that new friend you've been looking for.
SoEmo.co.uk Is An Open Discussion Emo Forum With A Dedicated Relationship Forum.
Active user community
Good list of open discussion threads
Close to 50,000 members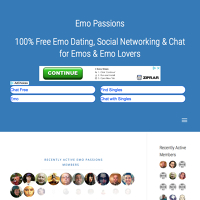 EmoPassions.com
EmoPassions.com is another general discussion forum dedicated to all things emo and goth. You'll find sub-forums for music, fashion, and most importantly, multiple categories dedicated to love and relationships. Those threads are the perfect place to meet and connect with someone with an equally strong love of black clothing.
EmoPassions.com Is A New General Emo Hookup Forum With A Growing User Community.
Lots of general sub-forums
Dedicated relationship threads
Rapidly growing community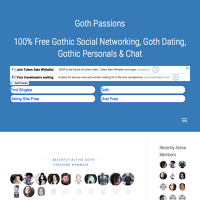 GothPassions.com
GothPassions.com, like its sister site above, is a general dating forum dedicated to all things goth. Find a growing community of fellow dark souls connecting and chatting about everything from music and fashion to dating experiences and meet ups. It's one of the best new places on the web to meet the goth partner of your dreams.
GothPassions.com Is A New General Goth Hookup Forum Site You Need To Check Out.
Growing user community
Dedicated to all aspects of goth lifestyle
Easy to navigate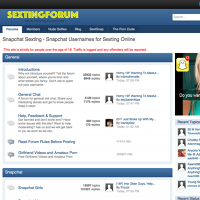 SextingForum.net
SextingForum.net isn't your typical chat forum in the sense that none of the talking happens on the site. You'll find thousands of emos and goths posting their information hoping for someone to text or message them. What's not to love about skipping the back and forth forum chats and jumping right into sexting? We'll gladly make that jump every time.
SextingForum.net Is The Place To Go To Start Sexting With Your Next Hookup
Designed to initiate direct contact with other members
Very active members
Users are there to sext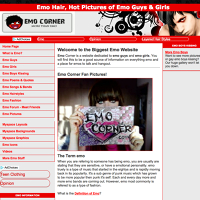 Emo-Corner.com
Emo-Corner.com is a very popular site dedicated to all things emo and goth. What we love most about the site are the forums dedicated to sexuality and relationships. It's these emo hookup forums where you'll be able to connect and chat with other emos and goths about all aspects of sex and relationships. The perfect place to start making new friends and hopefully have some fun.
Emo-Corner.com Is Home To One Of The Most Active Emo Hookup Forums On The Web.
Forums dedicated to sneeze fetishes
Very well organized
Incredibly active community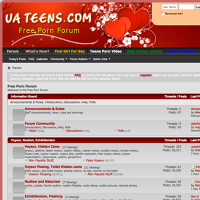 FapForum.net
FapForum.net proves that there is very little hotter than emo and goth girls and guys. And if you're looking for one of the best sites to explore all the explicit emo content you've ever wanted, and chat with like-minded goths and emos you need to check this site out.
FapForum.net Is Home To Some Of The Best Emo And Goth Content Online.
Dedicated to emo and goth explicit content
Very passionate users
Well maintained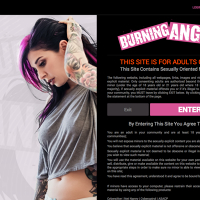 BurningAngel.com
BurningAngel.com is back on our top forum lists and it shouldn't be much of a surprise that they are here. Hands down, they are the internets best place to go for emo, goth, and alternative content and the emo hookup forums on the site are just as amazing. At this point, we're probably preaching to the choir, but we might as well repeat it again. Go check this site out now!
BurningAngel.com Is The Best Site On The Internet For Emo, Goth, And Alternative Content.
Dedicated to emo, goth, and alternative models and content
Well maintained forums
Very active forum community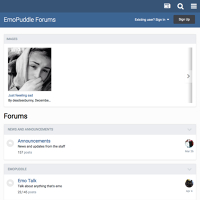 EmoPuddle.com
EmoPuddle.com For any of our readers who are looking to connect and chat with other goths and emos about all aspects of sex and relationships, this is a must visit site. The emo hookup forums at EmoPuddle.com give members an open forum to talk about everything from sexuality, to relationship advice, and looking for new friends.
EmoPuddle.com Is Home To One Of The Web's Most Active Emo Hookup Forums.
Open discussion format
Very active community
Well moderated and maintained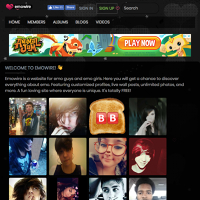 EmoWire.com
EmoWire.com is one of the must join sites for any and all of our younger emo and goth readers. The emo hookup forums here are a perfect place for members to come together and talk about all things emo and connect and meet up with other like-minded members. It's like MySpace only more emo, somehow.
EmoWire.com Is Where Emos And Goths Connect, Chat, And Have Fun.
Social media platform format
Free to join
Lots of active members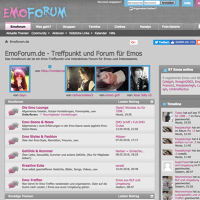 EmoForum.de
EmoForum.de is the most popular emo hookup forum for emos and goths in Eastern Europe. So if you happen to be German and want to find the best way to connect and chat with your fellow German emos, you have to check out the forums at EmoForum.de. We'd tell you more but our German is a little rusty, so you'll just trust us on this one. It's a site you need to check out.
EmoForum.de Is The Home For German Emos And Goths To Connect And Chat.
German website
Very passionate user community
Very good selection of sub-forums and threads